We Handle Health Care Fraud Cases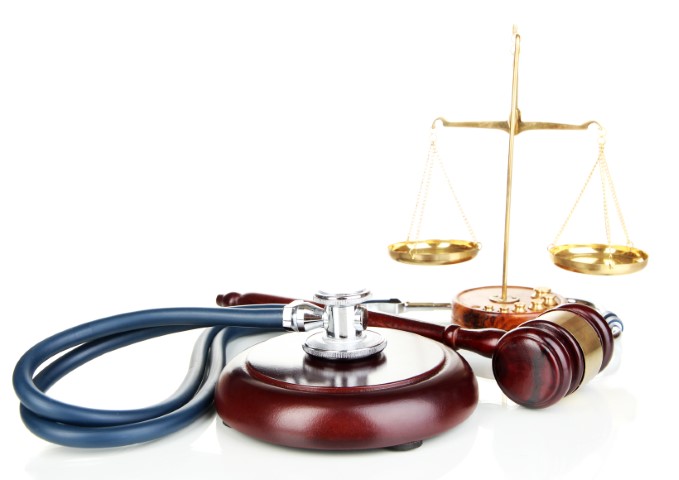 Health Care Fraud AttorneyThe federal government is grimly determined to wipe out health care fraud. A noble goal to be sure, but the government can sometimes overreach and use the heavy hammer of criminal prosecution in cases where only a civil recoupment action should suffice. The Department of Justice and Health and Human Services (HHS) have formed a "Medicare Fraud Strike Force," which is a multi-agency team of federal, state and local investigators designed to combat Medicare fraud through the use of Medicare data analysis techniques and an increased focus on community policing. The Medicare Fraud Strike Force operations are part of the Health Care Fraud Prevention & Enforcement Action Team (HEAT), a joint initiative between the Department of Justice and HHS which focus on efforts to prevent and deter fraud and enforce current anti-fraud laws around the country. Since their inception in March 2007, Strike Force operations in nine locations have charged more than 1,500 defendants who collectively have falsely billed the Medicare program for more than $5 billion. In addition, CMS, working in conjunction with HHS-OIG, are taking steps to increase accountability and decrease the presence of fraudulent providers.
What is Health Care Fraud?
Fraud against a federal or state health care program occurs when a provider seeks financial reimbursement from the program by submitting false or fraudulent claims for payment. The Medicare and Medicaid programs are often abused because they, essentially, use the honor system for billing.
Health care fraud comes in many forms. Some of the most common forms include:
Billing for services or supplies that were not provided
Billing for a higher paying service (like an Evaluation and Management Service) than was actually provided (sometimes called "upcoding")
Billing twice for the same service or item
Billing separately for services that should be included in a single service fee
Misrepresenting the diagnosis to justify payment
Continuing to bill for services or items no longer medically necessary
Billing for rental equipment after date of return
Billing "non-covered" services or items as "covered" services
Ordering unnecessary lab tests
Soliciting, offering, or receiving a kickback, bribe, or rebate (for example, paying for referrals of patients)
The Billing Rules Can Be Extremely Complex
While federal and state prosecutors become more aggressive and creative in combating fraud in federal health care programs, many health care providers recognize that the billing rules are hardly the model of clarity and providers are becoming reluctant to participate in the programs at all. More and more well-meaning and honest doctors are becoming the subject of criminal investigations and prosecutions simply because of the vagueness and ambiguity of the rules, regulations, and handbooks (most notably the notoriously vague guidelines in the Current Procedural Terminology (CPT) coding manuals) that govern the submission of claims to the health care programs. As a number of courts have noted, the Medicare and Medicaid statutes and the regulations promulgated by the Centers for Medicare and Medicaid Services that implement them "present as complex a legislative mosaic as could possibly be conceived by man." City of New York v. Richardson, 473 F.2d 923, 926 (2d Cir. 1973); Beverly Community Hosp. Ass'n v. Belshe, 132 F.3d 1259, 1266 (9th Cir. 1997) (finding that "clarity is recognized as totally absent from the Medicare and Medicaid statutes"); Rehabilitation Ass'n of Va., Inc. v. Kozlowski, 42 F.3d 1444, 1450 (4th Cir. 1994) (characterizing Medicaid as "among the most completely impenetrable texts within human experience" and "dense reading of the most tortuous kind").
Given the "tortuous" nature of the Medicare and Medicaid statutes, the first line of defense against a prosecution or even civil recoupment is to have a good compliance program in place. However, even with a compliance program, some providers still get snared in the net cast by overly aggressive law enforcement and prosecutors. In the unfortunate event you get entangled in that net, call me.
What Effect Will a Criminal Conviction Have on Your Career?
A criminal conviction for a health care fraud offense can have dramatic collateral consequences on your ability to practice your health care profession. You can have your license suspended or revoked. In Florida, there is a harsh new law, Florida Statutes section 456.0635, which requires the Florida Department of Health to refuse to issue or renew a license to any health care provider who has been convicted of, or entered a plea of guilty or no contest to, a health care program-related felony. Any such conviction or plea would exclude the provider from licensure or renewal unless the sentence and any subsequent period of probation for such conviction or plea ended:
For felonies of the first or second degree, more than 15 years before the date of application.
For felonies of the third degree, more than 10 years before the date of application, except for certain drug possession felonies.
For the drug possession felonies, the period of exclusion is five years.
This means that if you are convicted for a third-degree felony on January 1, 2014, and sentenced to probation which ends on January 1, 2019, you would not be able to get your license back until 2029. Thus, a program-related conviction would, practically speaking, be the end of your career. There are also a number of other reasons the Department of Health can refuse to issue or renew your license under this statute. One of them is if you are listed on the United States Department of Health and Human Services, Office of Inspector General's List of Excluded Individuals and Entities.
A Program-Related Conviction Could Get you Excluded from Health Care Programs
If you are convicted of a program-related crime, whether in federal or state court, you could end up on the List of Excluded Individuals and Entities and be prohibited from participating in any federal health care program, including Medicare, Medicaid, and Tricare, among others. The authority for exclusion is found at 42 U.S.C. section 1320a-7(b). There are two types of exclusions under that statute, permissive and mandatory. The factors the Secretary of Health and Human Services will use to determine the type of exclusion are quite complex. Needless to say, if you believe you are being investigated for a program-related crime, or have been arrested or indicted for a program-related crime, call me immediately. While there are certainly no guarantees, the quicker I can get involved, the better chances we have of trying to obtain a favorable outcome.
What Your Health Care Fraud Attorney Will Do to Help
There are hundreds of thousands, if not millions, of billing transactions occurring every day in the medical community. If the government suspects a billing problem, either through Medicare data analysis techniques, a whistleblower, or some other means, the government may audit the health care provider, issue Civil Investigative Demands (in civil False Claims Act cases), or serve grand jury subpoenas. Law enforcement agents may even try to interview you, your current and former employees, and even your patients.
As a former Assistant Attorney General in the Medicaid Fraud Control Unit, as well as a private practitioner who has handled numerous civil and criminal cases involving the "impenetrable" legislative and administrative mosaic that governs the Medicare and Medicaid programs, I have the knowledge and experience to penetrate the statutes and regulations to prepare a vigorous and thoughtful defense. I keep up to date on the applicable sections of the Code of Federal Regulations, the Medicare Physician Fee Schedules, the Medicare Benefits Policy Manual, case law, and the other sources the government relies on to make its cases. I am also familiar with the anti-kickback statutes that have become more popular in civil False Claims Act and criminal cases lately. I also understand the investigative techniques used by federal and state agents.
That said, I cannot underscore enough that if a government agent comes to your home or office, do not speak with him or her. Make no statements whatsoever. Get a business card (they all carry them) and tell the agent your attorney will be contacting him or her and call me right away.
If you are served with a Civil Investigative Demand or grand jury subpoena, or otherwise believe you are being investigated for health care fraud, I can help you navigate the process. Even if the government does not file criminal charges, it will likely demand recoupment of the improperly obtained funds. This can be done in a variety of manners through civil or administrative actions.
Due to the complex nature of these cases, you will need an aggressive St. Petersburg Health Care Fraud attorney. Help protect your medical license, job, reputation, and rights.
Give us a call today for a consultation at 727-483-8404.